The 7-inch tablet wars are about to get very interesting. If you've been keeping your ear to the ground then you have heard some pretty seriously exciting rumors. The first into the rumor arena was Google. Google is believed to be working with ASUS on a 7-inch tablet that would potentially be the first ever Google Nexus Tablet.
For those are you are unfamiliar with the Google Nexus line, it is traditionally a flagship Google device that sports top-of-the-line technology and contains a vanilla build of the Android OS. If you aren't familiar with Android cell phones, then you may be a little confused by the "vanilla Android" statement. There are a lot of Android phones out there and they are made by a lot of different companies. Motorola, Samsung and HTC – just to name a few and to differentiate themselves from each other they tweak the Android OS with skins.
HTC calls their skin HTC Sense. Motorola called their skin MOTOBLUR but has since decided to shift development focus away from it. These skins, while in some cases pretty, would slow updates to the devices since Google would release the update and then the companies would have to update their version of the operating system. As you can imagine, it doesn't make much financial sense to keep updating old phones and so ultimately customers would be left behind. Not so with the Google Nexus line. Nexus phones are stock vanilla Android so there is no having to reengineer anything, the updates are made available very quickly.
So the whole point of that sidebar was to tell you that a Google Nexus tablet means you can expect timely updates from Google with great hardware. If the latest rumors can be believed then we can expect one more great thing and that is the price tag. Google was originally rumored to release their tablet at a $250 price point. And that is a good price for a 7-inch Android tablet. However, Google is rumored to have delayed their tablet until they can deliver it a little closer to the $199 asking price of the Kindle Fire. A Nexus Tablet at $250 is hard to pass up for those in the market for one. A Nexus Tablet at $199 may actually force people who weren't necessarily in the tablet market to take notice.
For example, if you were thinking of getting a Kindle Fire because you wanted a full color eReader then the Google Nexus may actually be a better fit because you have full access to the Google App Market (Google Play) and you can download the mobile apps from Amazon (Kindle), Barnes & Noble (NOOK) and Kobo. You can buy your ebooks from anywhere instead of limiting yourself to a single storefront. You can hunt for the cheapest price and buy there. You keep your options open. So a Google Nexus Tablet at $199 is exciting. But it may not be the most exciting rumor out there.
What is the most popular tablet on the market today? Has anyone heard of the Apple iPad? Yeah, Apple has also entered the rumor arena. Apple is rumored to be introducing a 7-inch tablet in the fall. The "iPad Mini" is expected to have 8GB of storage and have the same beautiful Retina display the iPhone and new iPad currently enjoy today. This tablet is expected to hit the market at $200-$250. At that price point and at that 7-inch size, Apple is very clearly firing a shot at Google who until lately has had the eReader market locked up thanks to Android's presence in the Kindle Fire, NOOKcolor and NOOK Tablet.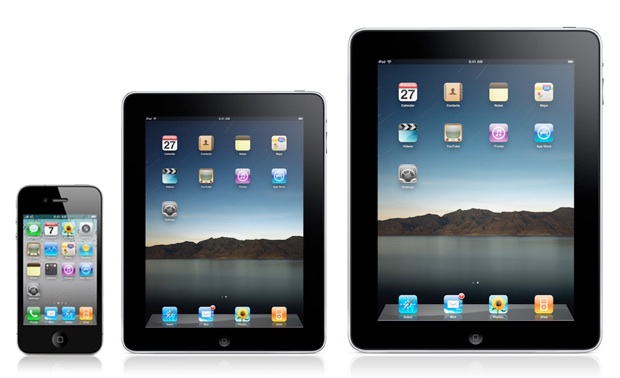 Come this fall, especially if the Apple rumor is true, you can expect a LOT of tablet holdouts to finally choose a side in the tablet wars. The question is whether their tablet of choice will be sporting a little green robot or a shiny bitten Apple.
So what do you think? If these devices make it to market, will you be buying one?